I'm sure all you memers have been awaiting this. I'm glad ya'll are having so much fun with these! Anyways, let's get into.... RULES!!! HAHAHAHA!!! YOU ARE FORCED TO READ THEM! HAHAHAH!
Boring Old Rules:
a) Keep it appropriate ;)
b) Only post one caption in order to give others a chance to participate as well so one user doesn't dominate the replies
c) The expiry for each round is 5 days. If you comment on one that has expired, you violate the rule for commenting on old posts. So please don't do that, it makes ScavengerOne and I mad. ;D
d) Above all, BE FUNNY!
*Cue record scratch
Ignore all the rules above, and listen to these ones instead!

This round lasts until New Year's Eve at 12 PM (January 1 2021, at 12 AM is it's expiry) So everyone can comment further as part of Santa Sisu's Special Gift to you all. You are welcome. Autographs later.

You must be AS HILARIOUS AS POSSIBLE! For the winner of this round gets a special treat... an X-Mas gift, revealed on Christmas Day!!!

No REALLY inappropriate stuff. Most stuff can be stretched, because, Christmas, but some stuff might be too inappropriate so try and determine yourself what's appropriate and what's not.

You may post up to Three Captions each.
I'll be releasing one on New Year's Day, the start of the new year, 2021. It will also be special in it's own way.
Finally that's outta the way! AAAAAND NOWWWW... Caption THIS! (And yes, this IS DC Comics!)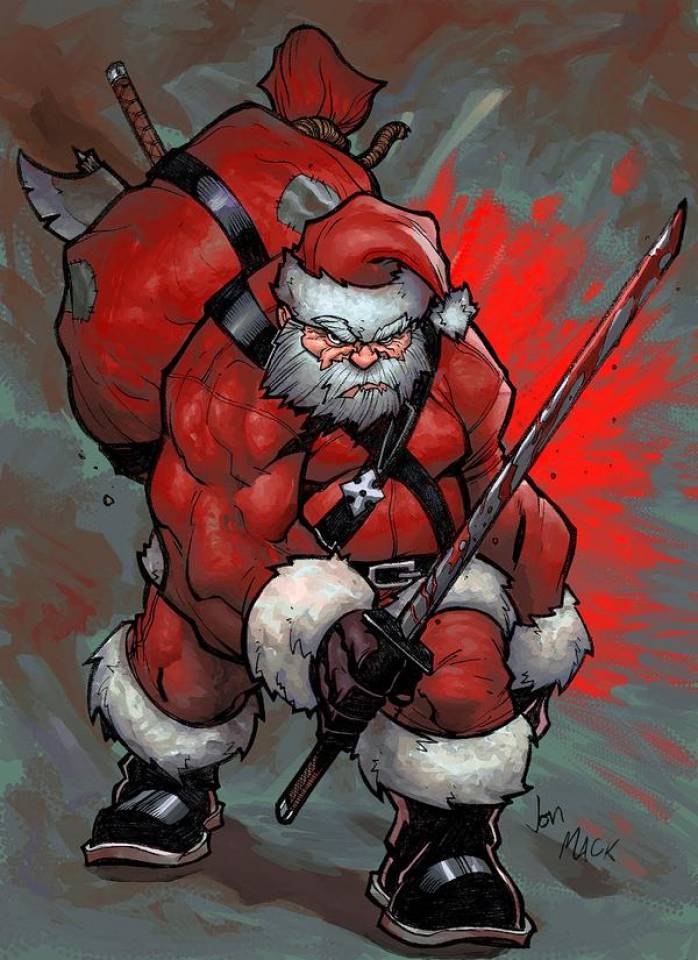 Links to other rounds (ALL ROUNDS have EXPIRED, please don't comment on those ones anymore, it violates guidelines. IF you do, Krumpus will come to your house instead of Santa)
Round 1: https://dc.fandom.com/f/p/4400000000003163729
Round 2: https://dc.fandom.com/f/p/4400000000003164188
Round 3: https://dc.fandom.com/f/p/4400000000003164887
Round 4: https://dc.fandom.com/f/p/4400000000003168494