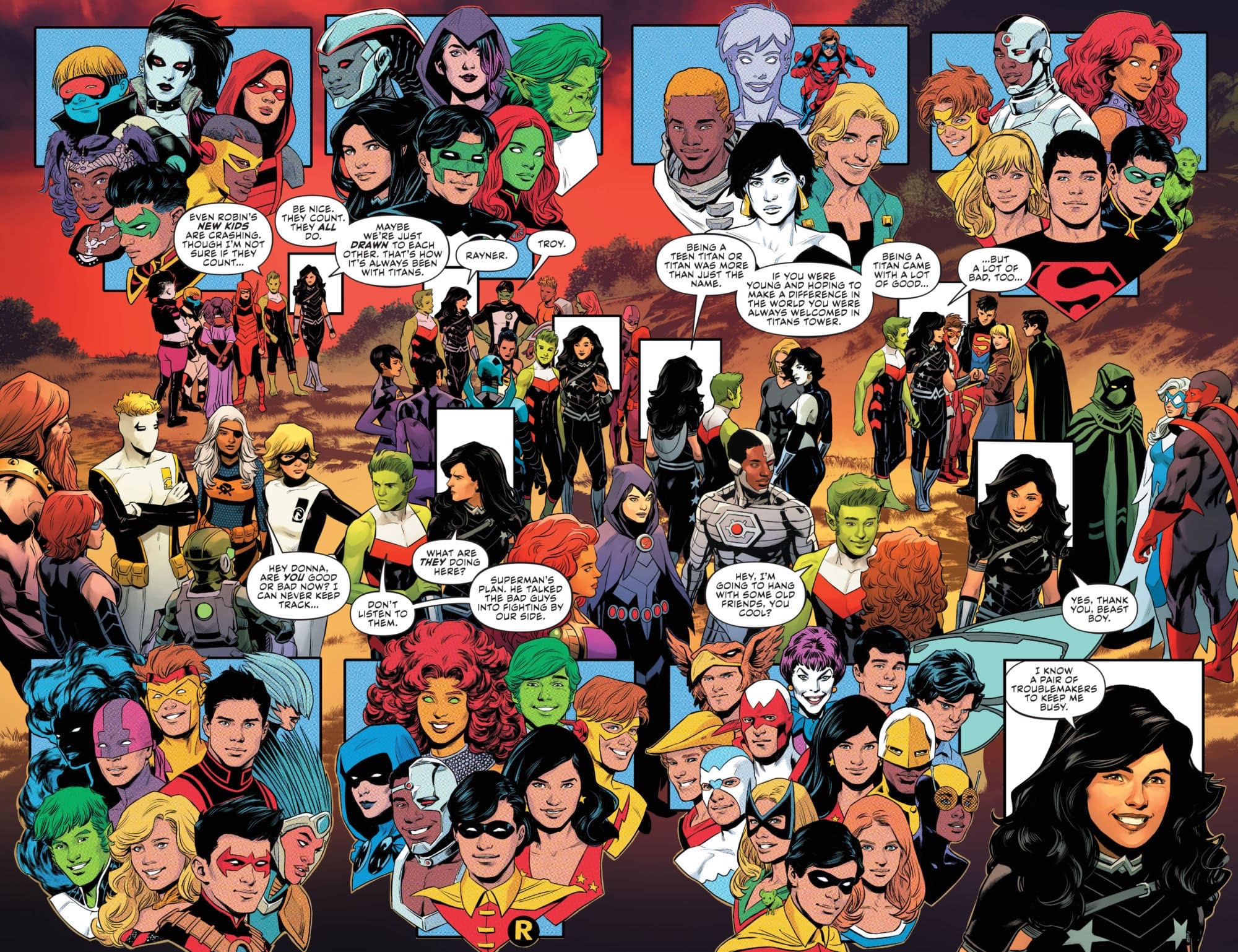 I feel like the NTT pic should have had them aged up as their Titans iterations

The way they're placed is weird. OG team, ok. NTT. Cool. Then New 52? And then it goes backwards and then jumps back to Rebirth.

I get Cyborg, Starfire and Beast Boy were selling points for the 03 Teen Titans team, especially with the synergy with the cartoon, but I think them being in the NTT image would have been fine enough. I just would have liked to have seen better representation for various members. Eschew those three for Blue Beetle or Aquagirl, Static and Ravager - hell, Ravager is on this page but not in one of those bubbles.

Actually adding on to that last point, they could have also added Jericho to the NTT pic

If you're thinking "That's too many to show on a page", I'd get rid of the Titans East. Seriously, Bette Kane is barely acknowledged as Batgirl, which I'm not saying she shouldn't be seen more, but when you're showing the best of Titans, I don't really think she belongs. Lillith would be a better fit. In fact.

That being said I'd keep Mal and Karen because they're actually memorable and historic unlike Golden Fucking Eagle

Wait. Golden Eagle got on the original Titans pic but Wally didn't, despite him being in more of the original, in fact being a FOUNDER, and leaving early on in the NTT run?

Didn't read New 52 Teen Titans but I was under the impression Power Girl had more impact on that team than Raven

Similar to Rose. Lillith could have been on the Atom Titans pic.
I don't fault the artist in any way, it's a great spread - it's very likely editorial said which members to choose, if not the writer. I just really like the Teen Titans and this is me being regular dc fan™