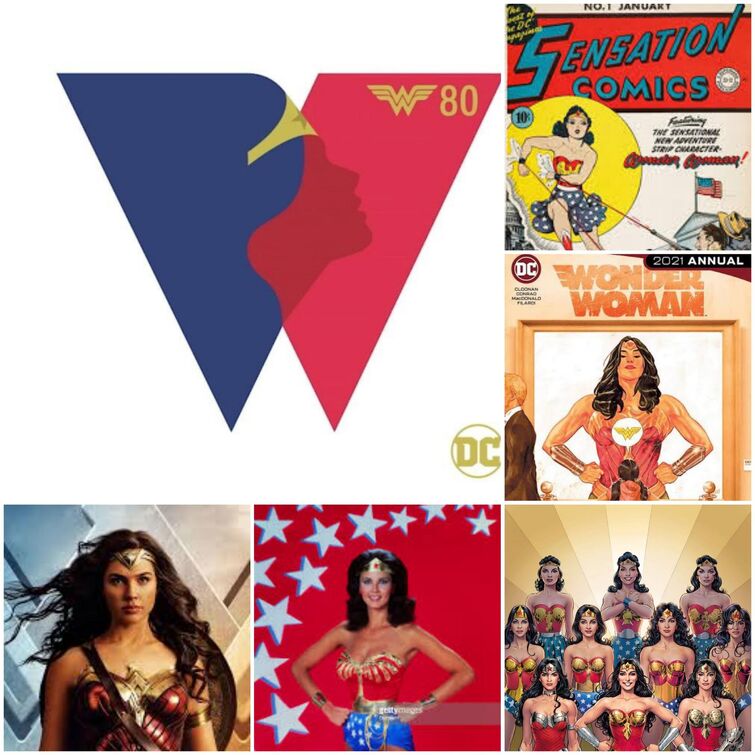 On October 21, 1941, in the pages of All-Star Comics featured a new superhero created by physiologist William Moulton Marsden under the pen name of Charles Moulton and drawn by Harry G. Peter.
She later graced the first issue of Sensation Comics in the later months and then had her own self-titled comic book.
Wonder Woman was created not only as a role model for women everywhere but everyone everywhere!
Wise, compassionate, strong and beautiful, Marsden felt that the Amazon was the ideal woman for World War II-era world.
Not only has she appeared in the comic books but animated television shows as well.
Her first live action appearance was a failed 1974 television movie.
But a year later a truer to the comic book version of Princess Diana of Paradise Island appeared in a pilot for a television series with an unknown actress by the name of Lynda Carter in the title role!
The show lasted from 1975-1979.
Thirty-seven years after, The Amazon Warrior appeared in "Batman v Superman- Dawn of Justice. She was portrayed by semi-unknown actress Gal Gadot.
In 2017 she had her own blockbuster movie.
Setting her orgin story in World War I-era Europe.
She has appeared in 2017's "Justice League" and the sequel to her solo film 2020's "Wonder Woman 1984"!
She'll be back on the big screen in "Wonder Woman 3" (no proper title just yet) soon.
Wonder Woman is timeless and in the hearts of her fans (like myself) she will remain that way!
Today and ALWAYS, the last line of the 70's theme song rings true!
"You're A Wonder! Wonder Woman!"!
HAPPY ANNIVERSARY!
⭐⭐⭐⭐⭐⭐⭐⭐⭐⭐⭐⭐⭐⭐⭐⭐⭐⭐
This is posted here because there is no Discussion Page on the Wonder Woman Fandom.