Welcome back to villain reviews where I review randomly picked villains and let you know what I think of them and then ask you what you think.
Today's villain is Queen Bee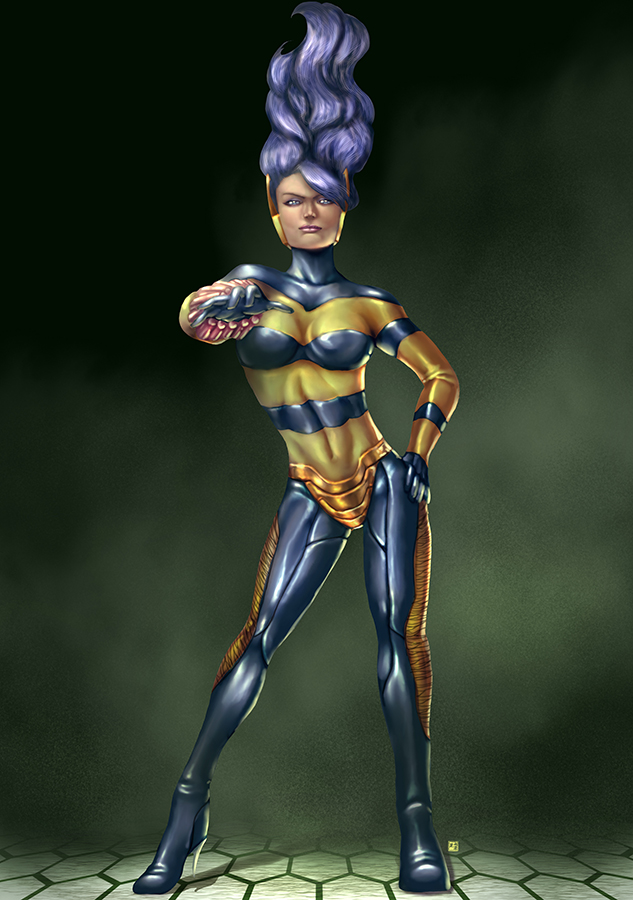 Queen Bee real name Zazzala is a intergalactic conqueror who tried to take over planet earth but was stopped by the JLA, she has appeared in both NE and PE and has been a semi threat to both justice league America and justice league.
She's actually a older villain appearing back in the 60's and has been around ever since, she actually at one point in time was immortal but they later took that away and one of her biggest weaknesses is that she can't see the color red and anything coverd in fully red would be invisible to her (crazy right😂).
Things they could do with this character.
I actually don't really have anything she kinda already does what I see a character like this doing.
Now where gonna rate this character in a few different categories.
Costume: 8/10 I actually like the look of her I think its kinda whacky and interesting
(which I like).
Powers/weapons: 7/10 I think her powers are pretty cool and matches her character good.
Gimmick: 3/10 her Gimmick isn't anything we haven't seen before she wants to conquer the universe and tries doing it by controlling them.
Evilness: 9/10 she's pretty evil wanting to inslave all of the universe and what not.
Over all: 7/10 she's cool and I think is interesting and luckily hasn't been used to much where I get bored of her *cough* Harley Quinn *cough* so she gets bonus points there.
What about you guys what do you think of her and what would you rate her 🤔.
https://dc.fandom.com/wiki/Queen_Bee