This article is part of the
DC Database
Recommended Reading
project, a series of articles written by our editors. They are meant as a guide to help both new and old readers, either getting into comics for the first time or looking to read more on their favorites. These should not be taken as a definitive guide; obviously you can start wherever and with whatever you want, but they're some general suggestions that we think you might find enjoyable.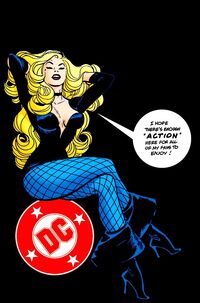 The Black Canary is easily one of the greatest martial artists in the DC Universe and possibly its second most prominent female hero. Although often relegated to co-staring in Green Arrow or team books such as Justice League, Justice Society and Birds of Prey (of which she is the co-,leader) Canary always holds her own and often makes the biggest impact whenever she appears.
New readers
Further reading
Community content is available under
CC-BY-SA
unless otherwise noted.