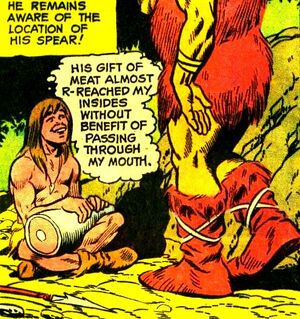 Anthro
was the first Cro-Magnon man, progenitor of the human race
Sometimes a broadly named ability, Survival is a term used to describe the ability of some characters to survive by any means necessary. Usually, those who understand survival can forage for themselves. They can find things to eat, places to drink, places to live and how to survive in untenable environments.
Sometimes, characters with this ability are called "survivalists" and use their broad knowledge in very specific ways. Whether it's surviving on a deserted island, lost in a forest, trapped on snow-capped mountains, or trying to survive the urban jungle; these characters can withstand the rigors of life itself.
See also:
Trending pages
All items (60)
Community content is available under
CC-BY-SA
unless otherwise noted.