Doctor Psycho is a Wonder Woman villain and disgraced former member of the Legion of Doom, who was working with Harley Quinn's Crew to get his reputation back. He later betrayed the Crew and became their enemy.

History
He was was married to Giganta for a time, having a son with her named Herman. He mistreated his son, attempting to ensure he was evil upon reaching maturity, completely keeping him from having any kind of happy life. As a supervillain, he was well known to have many difficulties due to his known bigotry as well.
Thrown Out of the Legion
Psycho was shown on the television, viewed by Poison Ivy and Harley Quinn, battling the likes of Wonder Woman. Even though Psycho had the upper hand, Wonder Woman would turn the tables on him by sending him into a nearby pole. This resulted in Psycho screaming out a very offensive obscenity. Everyone, including Wonder Woman couldn't help but stare in shock as his use of profanity caused everyone and everything to stop what they were doing, leading to the telepath to leave the battlefield in shame.
He headed for a local bar, where he encountered Harley, who offered him a place in her crew. He was very forward with his disinterest in joining her crew. He also met up with Clayface as well, who he started a bar fight with, after insulting the former actor. In order to get some PR assistance, he headed for Underworld Talent Inc. in hopes of apologizing for his use of profanity during the fight with Wonder Woman. During the interview however, questions were asked towards Psycho's wife Giganta, who initially ignored them, mostly due to her husband's interference. She would then yell at her husband, causing him to fly off the couch and telling him she was leaving him. As Giganta left with her son, Psycho blurted out the same obscenity as before. Like before, this resulted in everything and everyone stopping what they were doing and Psycho sealing his fate.
Joining Harley's Crew
Following a botched press release and having his wife leave him, Psycho was once again approached by Harley with the same offer to join her crew. He once again rejected, telling her that he was still a member of the Legion of Doom. This however changed when Lex Luthor announced Psycho's banishment from the Legion and many other sub-factions, mostly due to his use of a most unacceptable word, despite their daily criminal activities. With very little choice, Psycho decided to take Harley up on her offer.
Incomplete
There's something missing here. This section of the article is incomplete, and contains information, but requires more before it can be considered complete. You can help DC Database by editing this page, providing additional information to bring this article to a higher standard of quality.
Powers and Abilities
Powers
Abilities
Weaknesses
Notes
Related
Footnotes


Robin Villain(s)
This character, team or organization, is or was primarily an enemy of any of the young heroes who have been known as Robin. This template will categorize articles that include it into the category "Robin villains."
Justice League Villain

This character is or was primarily an enemy of the Justice League, in any of its various incarnations. This template will categorize articles that include it into the category "Justice League Villains."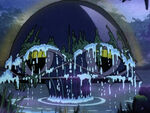 Legion of Doom member
This character is or was a member of the Legion of Doom, a team of supervillains culled together for the purpose of conquering the world and defeating the Super Friends, in any of its various incarnations. This template will categorize articles that include it into the "Legion of Doom members" category.
Community content is available under
CC-BY-SA
unless otherwise noted.