Batman Character Guide [INTERACTIVE]
Play Sound
J'onn J'onnz, also known as Martian Manhunter, is a member of the Justice League.

History
J'onn J'onnz was first seen held captive at Area 52. The Legion of Doom would then free him for their plan to eliminate the Justice League by manipulating them into thinking the Metropolis Power Station was in danger. The Legion of Doom then let him free where he helped Cyborg to defeat them. He later joined the Justice League with Cyborg coining his name Martian Manhunter.

Powers and Abilities
Powers
Martian Physiology: The average Martian possesses the potential for the following power set:

Shape-Shifting: Martians have psionic control of their physical for down to the molecular level. This allows them to a form of shape-shifting that allows them to mimic other forms, elongate aspects of their body, increase or decrease their physical size, and so on.

Size Alteration: As an extension of their shape-shifting abilities martians can alter their size with ease, being able to shrink or grow to gigantic size.[1]

Invisibility: Martians can cause the biopolymers in their bodies to lose their ability to reflect light, making the Martians invisible to normal light and human sight.[2]
Phasing: Martians can go through solid matter.
Superhuman Strength[2]: Martians possess vast levels of superhuman strength and are among the few races that are able to match Kryptonians in terms of raw strength. Martians can easily shatter reinforced concrete and steel, lift and carry houndreds of tons with ease and deliver incredible damage with their blows.[3]
Superhuman Durability: Martians possess high levels of durability that make them nigh-invulnerable to all forms of damage. Martians can withstand high caliber bullets, powerful energy blast and kinetic impacts without suffering damage.[4]
Superhuman Speed: Martians can process thoughts, move, and react at incredible speed, being able to cover vast distances in little or no time, catch bullets in mid flight, run on water and create afterimages as they run.[5]
Regeneration: Martians have powerful regenerative powers that enable them to regenerate their entire body from a severed limb, they can furtherly enhance their regenerative powers by drawing mass from nearby sources.[6]
Martian Vision: Martian visual acuity greatly exceed human norms and allows for a wider range of information to be observed. This includes the following:[2]
Telepathy: Martians have the ability to read the minds of others and project their thoughts to varying degrees. They can also project their mental essences into a gestalt community known as the "Great Mind". Through this, the community can enhance the telepathic strength of other Martians. This power can also enable them to reverse the effects of amnesia or psychological brainwashing. [2]

Mind Control: As an extension of this, Martians can also use the ability to alter a psychological profile of a target, enabling them to manipulate, and in some cases, outright control that individual. This practice is greatly discouraged however, and only rarely used. [10]

Telekinesis[11]: Martians have mind-over-matter abilities and can lift and move objects with their minds. They can also employ their telekinesis in offensive way by discharging telekinetic blasts capable of great concussive power.[12]
Abilities
Weaknesses
Related
Quotations by or about J'onn J'onzz (Lego DC Heroes)

Character Gallery: J'onn J'onzz (Lego DC Heroes)
Footnotes

Justice League member

This character is or was a member of the Justice League of America, or the Justice League in any of its various incarnations, sworn by a duty to act as guardians of America and the world by using their skills and/or superpowers to protect Earth from both interstellar and domestic threats.
This template will categorize articles that include it into the "Justice League of America members" category.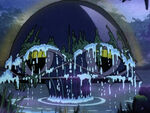 Legion of Doom member
This character is or was a member of the Legion of Doom, a team of supervillains called together for the purpose of conquering the world and defeating the Super Friends, in any of its various incarnations. This template will categorize articles that include it into the "Legion of Doom members" category.

This project page needs to be cleaned up.
This article needs maintenance and organization, as it may have become cluttered or confusing. Its heart is in a good place, it's just a little special. Won't you please help out an article in need?
This template will categorize articles that include it into the Clean Up task category.